WHY ARE YOU (OR YOUR EMPLOYEES) THE BIGGEST THREAT TO COMPANY'S INTELLECTUAL PROPERTY?
...and what is the solution for it?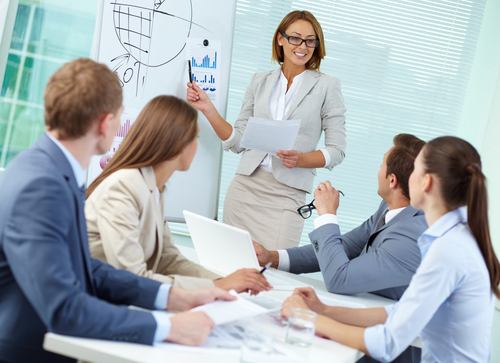 Based on a recent data, provided by EUIPO roughly 66 % of small and midsized companies who decide to protect their Intellectual Property (IP) do so to prevent their technology/services from being copied. Further on, 63% report that it provides legal certainty. 93 % of companies that managed to have some sort of IP right registered, report a positive effect from using their IP (more about this in article
Do not sell your IP – license it instead
).
Among those who did not have any IP registered, there are almost 20 % that claim to lack knowledge of the topic. And this is (in our view) exactly why Owners/CEOs are the biggest threat to our own business. Let us find out why.
Do it yourself kind of guy/gal
Regardless of where and how you became an owner/CEO of your own company, normally when a company is established, we tend to, at least for a while, do everything on our own; financing…, accounting…, marketing... So naturally we do the legal part ourselves too, right? Or we have our friend, who took legal course on IP x-years back. Once our company grows and the initial business has been set up, we can afford to outsource non-essential business.
And here it gets tricky: at least for the IP part…IP attorneys/consultants tend to be very expensive, right? Especially if you do not have any specialized lawyer within the company that knows your business inside out and can implement your IP strategy – you have one, right?
Teamwork – who owns what?
Let us assume for example that you got to this point with help of your Co-owners. But often, sooner or later one (or more) cofounders decides to leave the company. Who owns what? If these questions are not tackled at the beginning of the cooperation or (at least) once every couple of years, owners could be in for a long lasting (and financially heavy) fight.
It helps a lot when each of the owner/C-level executives within the company know exactly what the company's trade secrets are, how (industry specific) IP can be protected (or not) etc.
Regular IP training/seminars
To minimize the risk of having your IP stolen (willingly or unwillingly), company owners/C-level Executives are advised to regularly educate themselves (and their employees) in the field of IP. Today, there are a lot of IP law firms out there that can provide you with IP services such as registration of various industrial property, preparing contracts, etc.
If you already have your dedicated IP attorney working with you, ask him/her to help you organize and set up an in-house training. By doing this consistently (every year for example) you are building a culture of employees, who value their (and company's) IP, thus making the entire organization more profitable.